Microsoft- Surface Go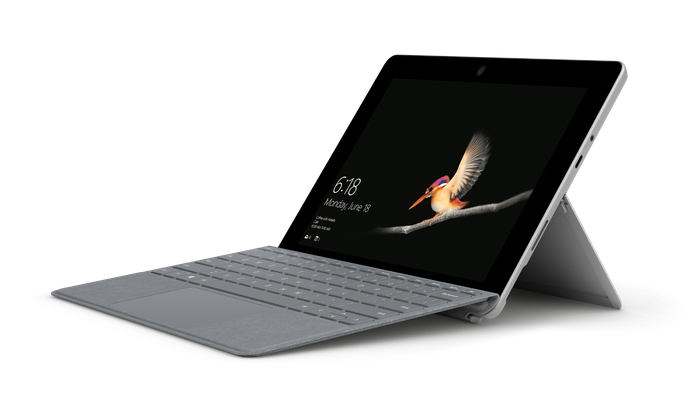 Surface Go is an affordable yet stylish, light, and portable device. The sleek device has the abilities of a fully functional PC, which makes it perfect for Students, Families, and Travelers.
With the Surface premium quality, the affordable price also makes it a great secondary device to use around the house or on trips.
Power and Capability- Schoolwork and Everyday tasks become child's play with the Surface Pen and full Windows 10 experience.The Go is powered by the Intel, utilizing full featured applications such as Microsoft Office.The new Surface Go features all-day battery life for the best portability use between home, classes, offices and coffee shops.
Browse and Watch - The detachable tablet form factor makes your comfort browsing and Netflix sessions better than ever.
No Compromises when Typing- The Type Cover attaches to the Surface Go, providing the most natural typing experience. The type cover is natural to use, and comes in beautiful colors with Alcantara material giving it a luxurious look and feel.