Microsoft - Xbox Series X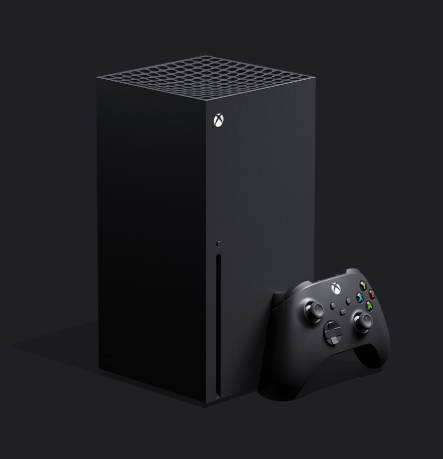 Power your Dreams with Xbox Series X
The upcoming, newest console from Xbox is the future of gaming. This is the next generation experience of gaming on the most powerful console in the world, delivering the best game immersion through 12 Teraflops of performance. Quality experiences are powered through True 4K resolution, realistic ray-traced worlds and up to 120 FPS of smooth gameplay.
This next generation experience is made possible through a custom 1TB SSD and custom AMD CPU. The SSD drastically reduces loading times and results in more time spent playing the games, rather than waiting for them to load. This also enables the first-ever capability to seamlessly switch between multiple titles and resume instantly from where you left off
Parallel Cooling Architecture with Vapor Chamber- Console stays cool and whisper quiet in your living room.
​​​Expandable Storage - The Xbox Series X Storage Expansion Card provides additional storage at super-fast speeds identical to the internal custom SSD experience.
Backwards Compatibility- The Xbox Series X is backwards compatible with Xbox One Games. It also supports a large number of Xbox 360 and Original Xbox games. The Xbox Velocity Architecture improves older games with better performance, loading times, smoother frame rates and resolutions on the Series X.